A Definite Guide to be a Clothing Distributor in USA
Once a distant thought, more and more people are starting apparel distribution companies these days. And no one's really surprised given the industry itself is in boom and top clothing suppliers USA based are providing the entrepreneurs with more opportunities to scale and sustain the business rather easily.
Do you want to be one of the top clothing distributors USA based?
If you're open to that idea, here's how you can venture the path like a total pro (even when you don't know a squat about this industry).
1. Talk to other clothing distributors
You can read and you will know; but when you talk to other clothing distributors, you will understand. So get in touch with others on the same path –be it in person or via online platforms – and talk to them about the whole operation and technical aspects. It's important that before you start, you know everything of what you're getting yourself into.
2. Take your time in selecting the manufacturer
Your whole distribution business will rely on the manufacturers or clothing suppliers USA based. So make sure to take your time in picking the best one. First sort out your own needs and requirements – the apparel niche you're venturing, your target retailers and more – and then choose the manufacturer accordingly. Check their distribution program and that if you qualify for it.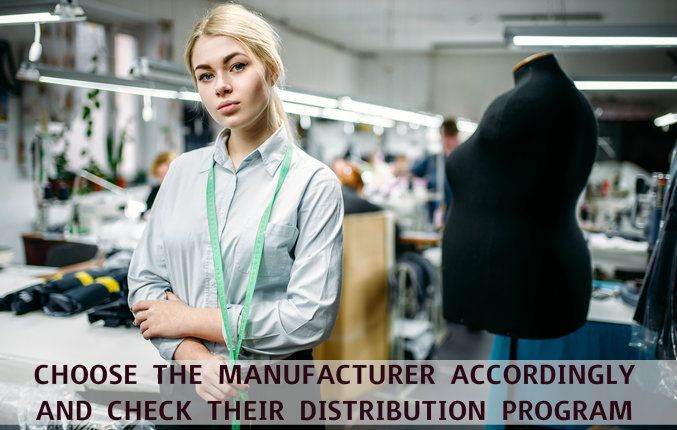 3. Notch up your networking game
If you aren't already good in networking, polish up that skill because you're going to need when dealing with retailers. Since a big commitment with more money involved, you'll have to be convincing to the small businesses. So be a smooth talker and know how to close the deal.
4. Don't try to be everything for everyone
Trying to be everything for everyone could be fatal. So pick your niche. Don't warehouse everything – from fitness and fashion apparels to lifestyle wears – and target everyone – women, men, kids and more. Understand the concept of micro-targeting. Unlike a retailer, you don't need thousands of customers for decent profit; just a few is sufficient, at least in your first few months.
5. Settle all the technical ends
There are a number of technical aspects that you must know and be ready for; be it how you're going purchase from the manufacturer, where you're going to stock the wholesale, how you're going to ship to your clients and so on. Answer all these technical questions.
6. Estimate your operating cost and revenue correctly
Be certain of the financial end. Don't exaggerate or underestimate the value. Factor everything. Have a decent pricing strategy. Knowing the hows, whats and whens of the finance will keep you on track, motivated, with real expectations.
7. Partner with other distributors
When you're making decent revenue, the next step is to expand your operation. How? You partner with the other distributors. So look around on web. Your clothing manufacturer or supplier can help you find other distribution companies. Talk to them and scale strategically without risking heaps.
If you're planning to start your clothing distribution company, these are seven important things you must remember. Now go on, look around for a good manufacturer.