Bored of Pandemic? Create the Perfect Fall Look-Book from Home
Sweater weather is still a few months away, however going by the nature of the pandemic, chances are that we won't resume to our normal life until fall. Hence, why not create a designer look-book of fall clothes that consists of fleece toppers, stylish trenches, leather jackets, bombers, anoraks, etc.
Popular clothing manufacturers USA have also come up with trendy fall apparel pieces for women which will definitely delight you. So, wait no more and read on to find out about the perfect fall outfits you can invest in this year.
An emerald-colored blazer is a subtler, more wearable take on the neon trend that swept runways during the past year. You can style it with a white shirt and a mustard yellow pencil skirt to create a stylish work attire.
A fleece coat is definitely cozy and you'll find yourself reaching for it every time you leave the house. So, why not layer it over an embroidered knee length dress in a contrasting shade to create the perfect mix n match ensemble.
When the forecast is gloomy, but a little precipitation can't stop you, opt for a structured water-resistant number that's a far cry from your average rain coat. These are available in muted metallic for you to add that extra oomph to an outfit.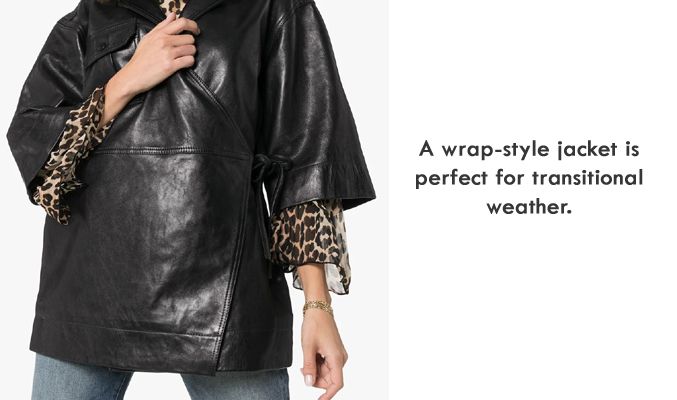 A wrap-style jacket is perfect for transitional weather. The heavier fabric will see you through the cooler days, but the lighter color will remind you of sunnier days. You can always play around with textures like lace to create a feminine look.
If your calendar calls for plenty of fall festivals, make sure you have a transitional piece like a woolen dress at your disposal. It's just warm enough and looks great with the quintessential fall outfit, fleece-lined leggings and ankle boots.
Want to try one of the season's hottest trends, but not sure you can pull off a statement shoulder? Go for a duster. Super long hems are all the rage right now, and for good reason, they provide plenty of coverage from the cold and look great.
One of the popular custom clothing manufacturers is here to help you with the bulk clothing needs. Communicate your design needs to the creative team so that they can curate signature bulk outfits for your store. You can even avail discounts on the purchase.