Cool Ways Guys Can Pull off the Best Flannel Looks This Year
The fall season is officially here. While it's time to tuck away your shorts into the back of your closet, it also means it's time to pull out one of the personal favorites, the flannel shirt. One of the popular wholesale shirts suppliers in USA have come up with a vast assemblage of trendy flannel apparel pieces that you cannot afford to miss. Hence, please read on the blog below to find out about the coolest ways you can pull off the sartorial flannel outfits this year.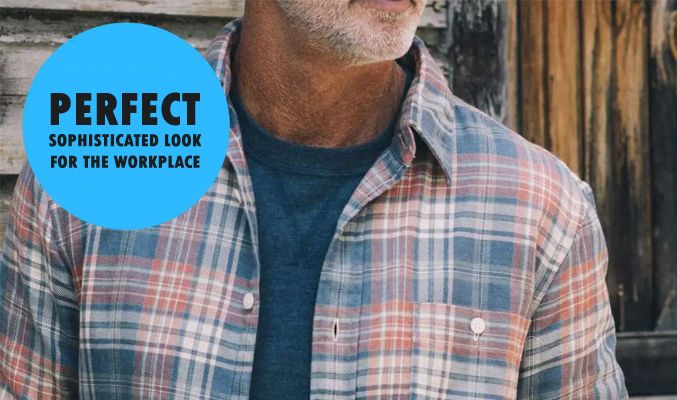 Wear your flannel to work under a sweatshirt with cropped trousers and brogues.Once reserved for utility more than style, the flannel shirt has been updated with slimmer cuts, unexpected light colors, and patterns like gingham and stripes to add unique perspective to a rugged favorite. So, you can style this shirt with your favorite layer wear to create the perfect sophisticated look for the workplace.
Rock your flannel as a jacket over a comfy tee and jeans, for those committed to the casual side of flannel. This is essentially comfortable hence nobody will judge you with their wary eyes. For the colors, you can stick to the earthy neutral shades as these are super popular for the fall-winter fashion in 2020.
A flannel shirt is versatile if you're willing to take risks. Wear it buttoned all the way up for a modern, urban look, or open over a crewneck tee. You can achieve a cozy-yet-professional outfit by combining all the softest fabrics of fall, cashmere, flannel, corduroy, and suede to create the perfect look.
Mix bad-boy elements like a leather jacket and flannel with goody two shoes loafers for an elegant air of intrigue.For a more rugged look, pair a flannel shirt with a field jacket and leather boots. Better yet? Double layer it with a denim jacket under your field coat.
Going business casual with this look? Think no suits, no jeans. The middle ground between the two is where you'll want to land, sturdy chinos are a great place to start. While some company dress codes favor slacks without a blazer and other consider denim with a sport coat business casual, it's best to start in the safe-zone by asking a co-worker or two.
Do you wish to invest in custom wholesale clothing for your store? Contact one of the popular suppliers of flannel apparel in USA and checkout the vast assemblage of trendy clothing pieces that the supplier has in store. Communicate your creative needs to the design team so that you can invest in custom apparel for your updated collection.