Deck up Stylishly for a Pool Party with Exquisite Wholesale Clothing: Tips and Ideas
Foods, drinks, crazy friends and an afternoon pool party, what else a sunny summer Saturday needs? With fun and excitement, it is also important to dress up properly with the utmost head turning appeal. Pool parties always doesn't mean skin show, you can wear anything to feel comfy and confident in your own skin, and with the wholesale clothing manufacturers USA companies crafting sizzling outfits to comply with the spring and summer fashion trends, settling down for a cool-chic look just got easier, rendering a mist magic wardrobe solution.
Just like formal outings and evening party scenes have their own rules and codes of dressing up, why shall a pool party leave behind? Thus, we get you covered with style tips and ideas to settle down for a pool party attire:
• Rebel chic
Wear an edgy, yet uber-chic look with country side touch in a kaftan or short top (keep the fit loose), with base color being ivory white, adorned with stripes or sleek motifs in subdued contrasting tonal shade. Team this with all white shorts, a strapped neutral sandals and beige hat for the much needed dash of panache!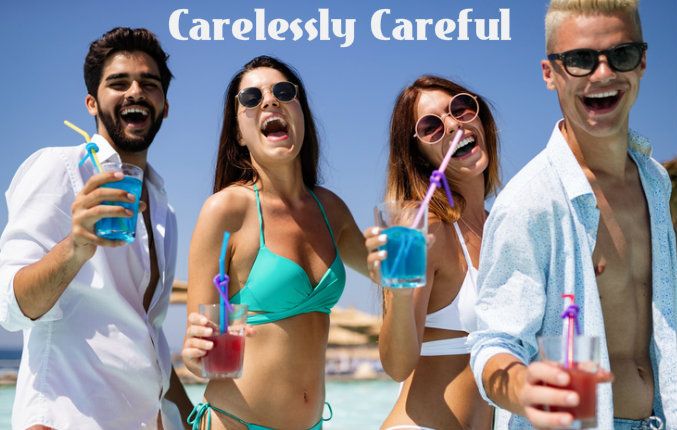 • Carelessly careful
The other way to style your summer shorts is to team it up with an oversized plain tee, tied in a knot near the waist for the perfect spring appeal. If the top is plain, then go for patterned shorts, and team up with wedges in complementing color. This is definitely the perfect tomboyish look which you can easily get.
• Cover up in elegance
If bikini isn't your thing, but you still want to try it for the first time, worry not because the well-known wholesale clothing distributors USA companies have introduced elegant cover ups exclusively for the pool party shenanigans. Wear a sleek jet black bikini and lace trimmed flared shorts, and cover up casually with a floral printed shrug or a sheer colorful layering for the ultimate feminine appeal. Tie up your hair in a top-bun with simple flip-flops as your footwear!
• Let's play dress up
Love dresses? Bunk the shorts and do a little white dress with flair and verve. Nothing looks better than a silky smooth or chiffon white dress during the spring or summer. This angelic dress in asymmetrical hemline with minimal designs and loose fit, will render you the Bohemian feel, especially when teamed with a colorful floral wreath around the head.
• Food, drinks and denims!
Denims never disappoint, isn't it? Hence, your idea of wearing a denim pant to a pool party too can work well if worn with a novel touch. Instead of a simple tee, slip into a embroidered pink crop top, with slim fit ankle length or flared tattered denims, with beige ballet flats for a casual yet swanky party get-up.
• Peek-a-boo!
Flaunt your toned figure with confidence in a sheer kimono in light color or a see-through transparent top in black. You can either go for denim shorts or miniskirts the finishing touch. But if the top or kimono is slightly on the longer length, then ditch any short or skirt and go bold and fearless! Match a good pair of sunglass and metallic stilettos for a notched-up stance!