Distributor or Retailer: Make Your Own Luck with Wholesale Clothing
It is beyond question and debate that how much right clothing matters in the urban life. It is everywhere that appearance matters. Be it your workplace, college, social gatherings or even on field. Dressing influences your personality, defines your character. Hence, you just can't neglect it in any way of life.
As a retailer or shop owner you quite frequently face different people with different needs. And it is not very easy to satisfy you customers with just the thing they need. But have you ever thought of purchasing clothes from the wholesale manufacturers? Yes, the clothing wholesalers USA amongst many have a lot to offer in different categories for men and women. Sportswear and accessories are one of them. These online wholesale garments are so trendy in fashion and such high in quality that they are grabbing the market pretty easily. Some manufacturers and clothing distributors USA are also aiding their clients with promotional consultancy and advertisement basics to support their business. As these manufacturing groups believe, helping out their clients will in return help their own business to grow bigger.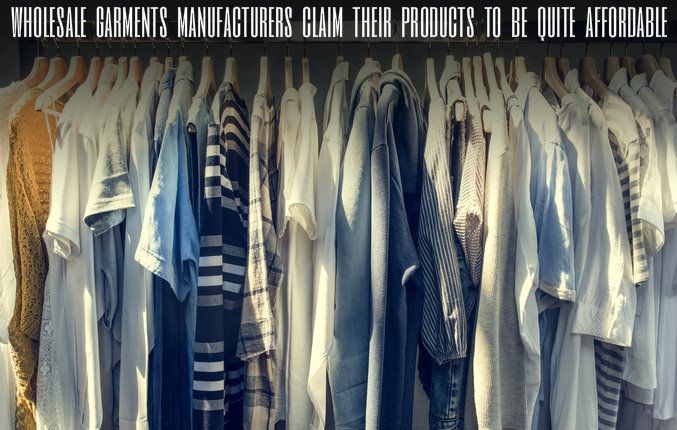 As per money issues these wholesale garments manufacturers claim their products to be quite affordable. Retailers can compare quotes and go with the group that matches his/her business criteria. Moreover, these wholesalers have their online existence as well. So you can have a glimpse of their products and product attributes there and have a fair idea.
Now, what if it's just a start-up business? Or you are a small investment business owner looking for a slow yet steady move? Well, then you may become the supplier or distributor yourself. Your choice lies between wholesale fashion clothing distributor and retail fashion clothing distributor. You can even be both at the same time. In order to become just the supplier you can get in touch with the manufacturers and register yourself as one. But being a supplier and retailer at the same time you need to be in trade with more than one manufacturer and/or fashion designers. This is also useful in enriching your collection of apparels and offering your customers with better choices.
Any business has a minimum establishment cost. This may include your product cost, storage fee, conveyance and your business space cost. It is better to have a pre-planning of everything and go according to your capacity. So whether you bond with the wholesale clothing suppliers USA or any solo designer, set your own goals and bang on!