Don't Overlook Women Department when Buying Your Cricket Clothing Wholesale from Top Manufacturers
Cricket has always been a favorite and craze among men of all ages. But today, the rise of women tournaments and female athletes in this sport has managed to peak the interest of many women. Some are aspiring to become professionals, while others are playing it in their pass time. And above all, the number of women watching this sport has increased dramatically. And this has led cricket clothing manufacturers take special attention while tailoring the gear for these awesome ladies.
More comfort
Men do need that threshold comfort level in their gear, so that they can play as comfortably as possible. But the demand and need of women is on a whole different level. And that is why the production process of their wears- be in the designing, cutting, sewing, or subliming, needs special attention from cricket clothing manufacturers.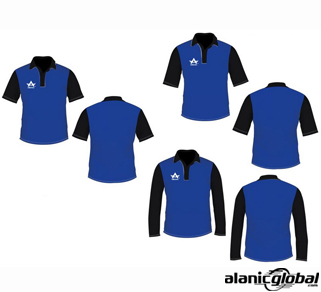 Efficient machinery- The comfort level of any wear is directly correlated to how good is the machinery that is processing it. So new and efficient technological machineries and tools has to be used in women's cricket clothing. This makes the fabrics even more stretchable and easily washable. Plus, dri-fit technology makes these clothes very feasible in fighting sweats. It allows the sweats pass through the fibers from inside to the outer surface and then evaporate quickly.
Sublimations- the whole sublimation process is a bit controversial and non-recommended by many people on sports wears; it blocks the fibers of the clothes and adversely impacts its wicking properties. This might be true in some cases, but when you're buying your stock from top and trusted cricket clothing suppliers, you can rest assured; that is not the case with their wholesale.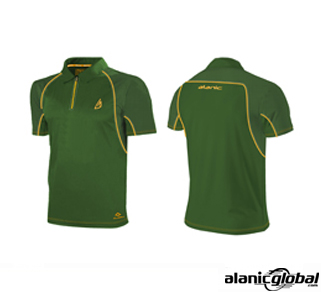 Like mentioned already, cricket clothing manufacturers use efficient technological tools and machineries. This not only adds wicking properties in their clothes, but also keeps them very efficient even during and after sublimation process. The imprints get absorbed into the tiny fibers with no hint of extra layer. This also makes these cricket wears very durable; and even after multiple washes they would look just like the new ones.
Style
Women prioritize style more that men do. So cricket clothing suppliers offer many different varieties that are very fashionable and trendy. From different color combinations to various designs and patterns- women get plenty of quality options.
Also, just a plain polo jersey and trouser is not sufficient for the ladies. So cricket clothing manufacturers offer many different types of wears; like shorts, full sleeve or sleeveless jerseys, hats or caps, hoodies and more. These different types meet the different needs of practice sessions, winter and summer seasons.
So while you stock men's wear from top cricket clothing suppliers, don't overlook the women clothes. The popularity of cricket is increasing faster among the ladies and manufacturers and suppliers are offering many different quality varieties to meet their clothing demands.