Few Fitness Clothes a Workout Pro Would Love to Have in His Wardrobe!
Six pack abs, muscular biceps and triceps and a well-built pair of legs – today's men are just too busy chasing their dream figure! Be it for running on the treadmill or lifting that heavy dumbbell up with all your vigour and strength, they want to be clad in the right outfits to make sure that these do not become the hindrance in the path that leads to the shape the suave brigade, idealizes.
Thanks to the top-class fitness clothing manufacturers that have come up with an extensive range of new designs in their inventory. These latest items are not only comfortable to slip into but men folk can also look and feel stylish in them. So, check out what are the wardrobe staples of those men who really want to add more fun to your workout sessions.
Cool Colourful Vests:
Yes, adding more colours to one's overall appearance might pump up his spirit and radiating that positive energy to one's gym mates become easy. If you have your own fitness centre, then keep a bunch of cool colourful vests in your stock so that your members can slip into it when they are working out at your gym. Go for the fitness clothing suppliers when you need a large amount of them. These manufacturing companies charge less when it comes to wholesale.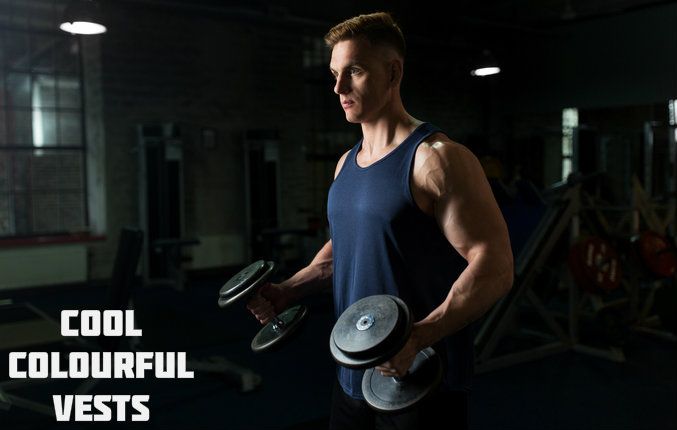 Soothing Fitness Underwear:
Underwear is a crucial part of one's wardrobe. Fitness clothing manufacturers have brought a broad array of soothing under garments that will enhance the comfort level while one is in complete motion while working out. If you are in retail business of workout apparels, you can easily stock your shelves with the high-quality fitness underwear that are available at the virtual inventories of the top manufacturers.
T-shirts – Long and Short Sleeves:
The makers of fitness clothes have arrived with a plethora of new t-shirt designs. They have included both long and short sleeves to cater to the diverse tastes of the modern customers. The best thing is, they have made their t-shirts completely chafe-free so that one can have a soothing workout experience. If you are sports clothing store owner and want to place your order for bulk fitness t-shirts, all you have to do is, send an email with all your requirements clearly stated to the manufacturers. You receive a quote and after the negotiation when the deal is sealed, they will deliver their items to your doorstep in no time.
Tights And Shorts:
The fitness freaks have welcomed the snazzy tights and shorts to their wardrobe. With the first-rate manufacturers available online, compression garments are in vogue. These are made to protect the tender limbs while one is engaged in rigorous exercises. As a store owner, you can find an endless array of colours and prints too which will certainly upgrade your retail stock and attract more customers to your store.