Futuristic Fashion Trends That are Going to be Big This Year
A majority of designers have incorporated the motto of customization and inclusiveness in the 2019 fashion scene. Apart from this, there are certain futuristic clothing trends that are predicted to be here to stay. The way how designers envision women or the way they want to project them is much reflective of the clothing they design. A greater example of the existing collection of clothing can be seen at the bulk collection of clothing manufacturers usa.
Hence if you want to include such clothing in your store, make sure to get in touch with one of the popular clothing manufacturers. Thus, read on the blog below to know more about the upcoming trends that has created a buzz.
Hippy modernism
Designers took an escapist turn with the season's number one boho trend. The look is saturated with desert hues that boasts of ethnic patterns and chic accents. The colours generally range from the lightest shade being yellow to the deepest being shades of red.
Hence, you can create a baja desert aesthetic with your clothing that will allow you to create a unique summer appropriate clothing.
Colourful tailored suit
You can ditch the boring suits this year and opt for something that is bright and colourful. Suits are a best way to incorporate fun elements in your work wear clothing. You can go all maximalist and bold with your clothing and opt for a monochromatic vibe.
Although if you like minimalistic tones, it will be advisable to opt for a blazer in an interesting neon tone.
Low-key Utility
Utility clothing stands for what it is meant for. But the modern utility clothing is a little different from the fact that it has incorporated the utility colours but not necessarily the features.
Thus, earthy tones are definitely going to be the next big thing in the fashion scene this year. The proof of which is noticeable in the earth aesthetic summer oriented clothing that has become quite popular.
50's culture
The revival trend has literally went back in time. This time it is the 50's that we'll be reigning. Hence, think about lots of lace, ruffles, polka dots and even dresses with tulle layers.
As fun it might appear to be, the ideal 50's culture clothing is actually a little hard to carry. Although you can still start off with the unique dresses that we have witnessed in the red carpet this year.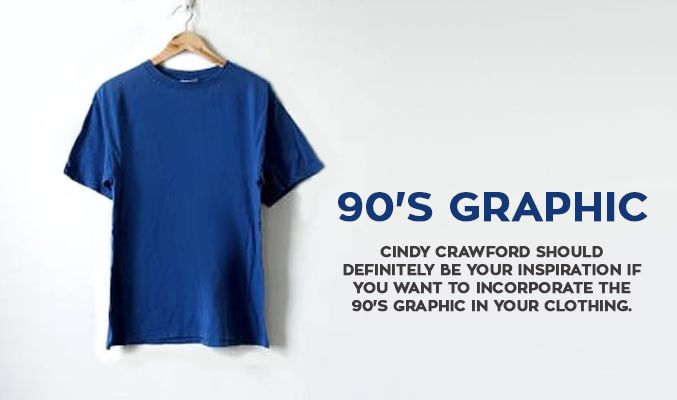 Feather accents
Feather accents have become pretty cool and sought after in the runaways. You can find these in clothing as well as accessories. The best way to adorn feathers is in your dresses and shoes.
Be it ostrich feather or even peacock, pick your bird just like you'd pick your colours. Hence if you want something colourful, you know the kind of bird we're talking about.
90's graphic
Hmm…it's time that you go back 20 years past and look through the fashion mags for your immediate inspiration. Cindy Crawford should definitely be your inspiration if you want to incorporate the 90's graphic in your clothing.
Therefore if you want to include trendy clothing in your store make sure to get in touch with one of the custom clothing manufacturers. Have a look through the large catalogue of clothing and select the required pieces that you want to include in your store. After doing so drop a mail to the help team stating the bulk requirements of the same.