Go Colorful and Bright This Season at the Gym
With the clock ticking rapidly, everyone, who is in their late 20s, feel the urge to hit the gym at the soonest. While there may be manifold reasons for the same, reasons which we wouldn't like to go deeper into, we would definitely like not to be like the rest and follow similar mundane style statement everyday at the gym. So, off you go grey-mélange-tracksuits, and let's bring in some stylish cuts and colors to the gym.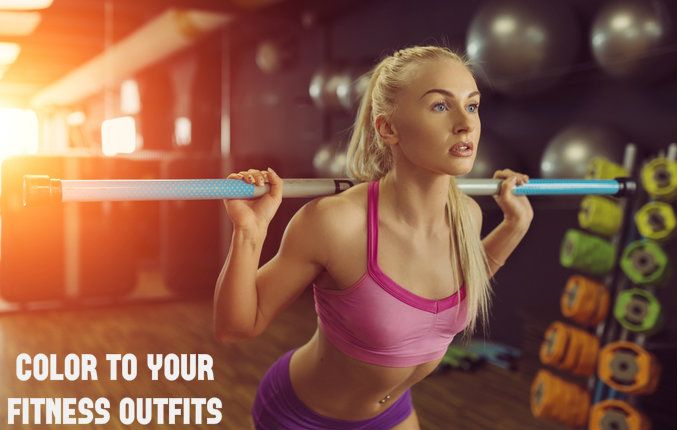 Some of the ways by which you can instill bouts of color to your fitness outfits, and may use the same for lounging purpose as well are given below—
Grey and Black Are Not The Only Colors in the Palette: Come on, let's learn this line by heart now so that we can invest in some colorful tracksuits, socks and sneakers, and leave alone the greys, blacks and whites for some time. Nowadays, pinks, blues and yellows are among the trending colors—pick up those, and play with the brightness quotient, and be a star at the gym in no time!
Sports Shoes Can Be Colorful Too: And, true is what we said just now! Invest in sports shoes that are vibrant and bright. Nowadays, printed and painted canvas shoes are also in. You may get a pair of those. And, if you have good but monotone canvas shoes at your home, don't throw them away. Bring out the artist in you, and paint them in myriad colors and designs by using fabric colors. It's fun—both in and out!
Printed Leggings are So IN: Printed leggings are one of the best weapons to look and feel stunning both at the gym and out. One of the basic gears of "athleisure", buy abstract printed leggings in myriad colors, and team them up with their cool, cotton pastel shaded tees. The socks should be of ankle length or just those colorful n cute slip-on ones. They add just the right dash of cuteness without going over the top! You may get these leggings in bulk from the wholesale fitness apparel suppliers.
Match Sports Bras with Your Pants: If you're wearing monotone pants, then team them up with sports bras of the same color. You may throw a pop printed hoodie over the sports bra, and change your whole look from being sober to wacky! Besides, this color block effect will definitely let the temperature sore in the gym! However, be careful not to brighten things up more than necessity, and try to keep the bras and pants in pastel shades. The best fitness clothing manufacturers will guide you to the best mix-and-match products.