Solve Mid-week Fashion Crisis wearing Stunning Clothes from Clothing Suppliers
Just when a week kick starts, you know how to get done with the weekend hangover through fashion and styling. Yes, it is the outfits we wear which play important roles to make you gleeful and confident enough to chuck off those depressing morning blues. Monday might be something very trendy in office formals, and Tuesdays are about classy semi-formals, but what about the mid week Wednesdays and Thursdays? It often happens that by the time we reach the middle of the weak, our brain and creativity gives up and hence we lose all the patience and motivation to deck up elegantly. Understanding this issue, the leading clothing suppliers USA companies bring to you a wide array of sensational outfits.
Denim-the Fashion Must
If you are more of a jeans and t-shirt kind of a girl. then nothing can work better than classic denims for you. What if you try out something fresh and edgy with denims? Confused? We will tell you how. Just slip into a funky full-sleeved tee, adorned with funny and adorable prints, teamed casually with ripped jean trousers and those neutral shaded sneakers (a top knot and a wayfarer will just do fine!).
Never Stop Playing Dress Up
If you are a working woman with a strict formal dress code, would you just give up on carrying a fashionable appeal at the daily nine to five schedule? No, get ready to look like a dive at the office in the mid week with a sizzling get up. Just pair up a silken dark colored blouse, tucked into a cotton wide legged semi-formal trousers, sans any belt to get the much required stylistic grace at workplace.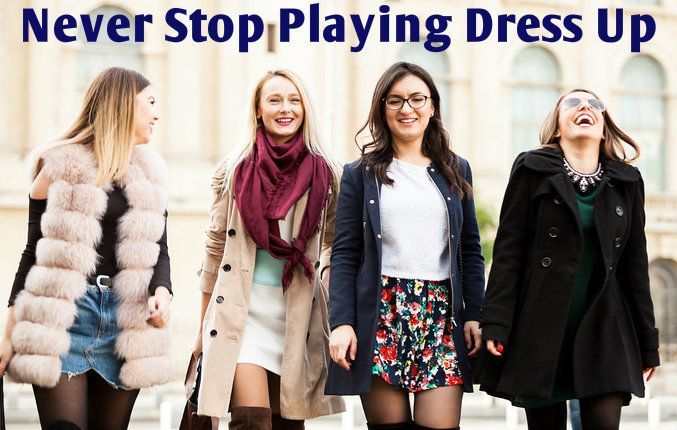 Color Outside the Lines
Fashion has no definite rule as long as you are confident and comfortable in wearing something. Thus, why stay away from colors? Do not, because color blocking is definitely the latest trend which creating a stir in the fashion scene. For instance, let your mid week styling crisis fade away with a halter plain magenta crop top, and straight fit long orange skirt.
Midi is Your Hobby?
If you are an ardent fan of midi dresses, then a black midi dress must be in your closet. Team up a black tight fit straight cut midi dress with floral accents on few places, rendering a very preppy, yet high-class style appeasing image.
Encrusted with Embellishments
With the popular trend of embellished outfits which the wholesale clothing suppliers USA companies are introducing in women's outfits, embrace this craze for a poised demeanour. Strut into any evening party on a Wednesday or Thursday with a rich colored maxi dress or gown, adorned with sleek and exotic embellishments in the form of studs, faux diamonds and many more.
Free Spirit
Get some cool and flirty vibes with the much famous boho-chic get up. Just bank on a flowing bizarre printed maxi dresses with shoulder cut outs and slits on the bottom for flair, reflecting liveliness and charm.
Sporty and Sensuous
Try out a tomboyish smart look with balanced touch of feminine panache, in a cropped white tank tee, with dark blue mid length skirt, adorned with contrasting polka dots and a sporty white sneakers for a preppy finishing.