The French Girl Way to Ace the WFH Style
There's no doubt we're utterly enamored with French-girl style. And as we continue in quarantine, we're especially curious as to what exactly these chic girls are wearing at home right now. They're sticking to their effortlessly-chic aesthetic as normal, but with a slightly more casual twist.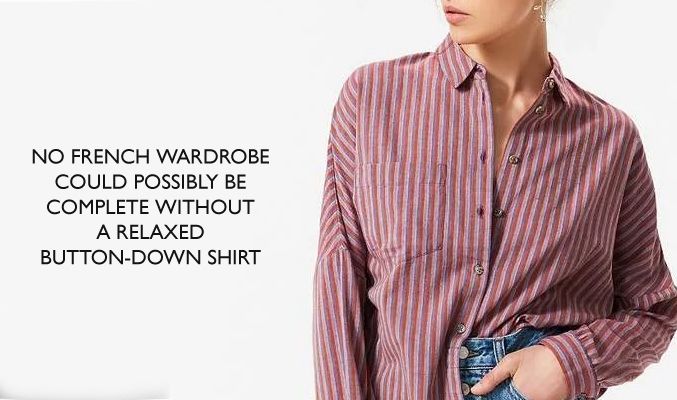 One of the popular wholesale clothing suppliers have come up with an edition of WFH outfits for all the beautiful customers. These are super chic, stylish and definitely is inspired from the French girl style.
No French wardrobe could possibly be complete without a relaxed button-down shirt. And throughout quarantine, it's been one of the most popular pieces we've seen women wearing on repeat. It's easy to see why—they're effortlessly chic and add a relaxed polish to every ensemble.
While we may be living in our leggings, French girls remain faithful to their jeans—even in the comfort of their own home. It's an easy and casual option that pairs perfectly with their button-downs, cropped cardigans, and tees. Opt for a relaxed, straight-leg fit.
French girls love the minimalist and uncomplicated nature of a slip dress at home, often wearing slip nighties as dresses. They're a perfect balance of comfort and elegance. You can opt for the pastel colored slip dresses for a flirty feminine look.
A timeless T-shirt is an essential part of a French woman's stay-at-home wardrobe with versatile black, white, and navy hues reigning supreme. You can go neutral or go bold. However, look for tees that are designed with earthy tones which definitely exudes a strong art hoe vibe.
Rather than sporting gym clothes all day every day, the French prefer comfortable yet elevated basics. Aside from jeans, we've spotted French girls in, relaxed wide-leg trousers and stretchy split-hem pants are popular since they're casual yet polished.
Bypass the old, baggy sleep shirt and choose a fancy nightgown-dress instead. The vintage-inspired sleepwear trend has been on the rise, and French girls have been seen in their beloved luxury nightgowns as quarantine continues.
Along with classic button-downs, tanks and tees, pretty billowy blouses are prevalent in a French girls' wardrobes. You'll see plenty of vintage-inspired details such as lace collars and puff sleeves that are comfortable and non-restrictive and made of silk fabric.
A renowned fashion & fitness clothing manufacturer is here to help retailers stay ahead in the league of apparel business. Browse through the large clothing collection and select the pieces that appeals to your business needs. You can even avail cool discounts on the purchase, hence hurry!