Types of Flannel Shirts for Women to Get the Grunge Fashion: Style Ideas
Flannel plaid is probably one of the ubiquitous fabric and pattern combinations which seems to be there in the fashion scene forever. With the preppy and punk connotations which this holds, flannel as a fabric emerged in the 17th century in America, from being used as the dresses for the soldiers in the civil war, to getting fused with check patterns which got famous from the tartan plaid prints of the Scottish Highlanders. In 1970's the plaid rebellion brought in the style of wearing womens plaid flannel shirts tied into a knot with denim shorts and whereas in the 1990's, these checked high-quality fabric shirts became the popular symbol of the grunge movement in the world of music. Since then, plaid has not stopped adorning the fashionable crowd, with the couture designers crafting wholesale womens flannel shirts for the fashion-forward ladies, carrying tinge of reverence, owing to the rollercoaster ride it has been witnessing.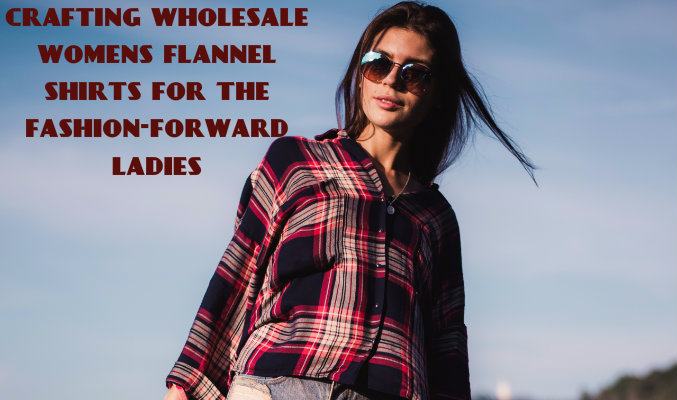 Thought there was once a time when plaid flannel shirts only symbolized the same cut, shape, pattern and color, but today with the evolution of the fashion scene, the eternally famous plaid flannels got a makeover from the top-notch designers and wholesale manufacturing hubs. Thus, to lend you few ideas to play with while you want to shop these wardrobe essentials, here are few key pieces which you must consider having:
1. For The Punk Within You: Cropped Plaid Flannel
If you are tired of your same old feminine poised demeanor, it is time to go for a complete transformation with the 90's punk and grunge fashion. Pick up a raw and rustic look with a cropped plain flannel shirt, equipped with smart collars and sans pockets. Full sleeve or sleeve less, this piece can be stacked in dark color combination or something in subtle shade. Be it with a pencil skirt, pleated long flowing skirt, midi or shorts, this cropped flannel will deck you up with an off-beat style stance and at the beach or for the pool parties, this ensemble will prove out to be your favorite.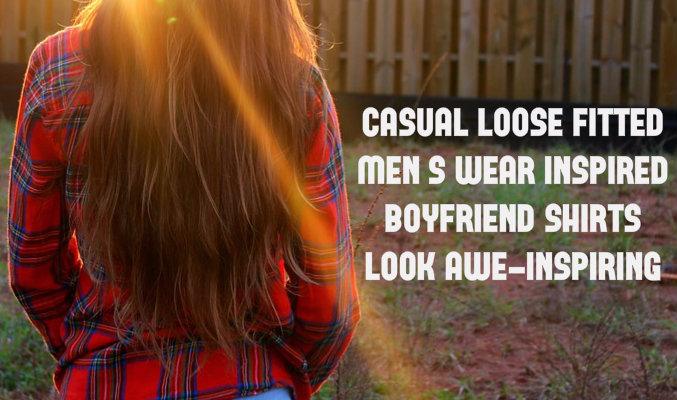 2. Go Carelessly Smart at The Streets: Monochromatic Boyfriend Plaid Shirt
The casual loose fitted men's wear inspired boyfriend shirts look awe-inspiring when women clad them carelessly for simple shopping sprees or coffee dates. What about a monochromatic black and white plaid flannel button down boyfriend shirt till the waist, which will lend you a nonchalant style essence with unusual flair and verve? Best for the mild winters, they can be teamed with rigged jeans or can be worn simply when you are off to the beach in the summer. The black and white color combination will help you carry a tomboyish poise when you tie at the waist, perfect to do the grunge fashion, and team it with sneakers or canvas shoes and not girly heels!
3. Even A Ruffian Can Show Skin: Multicolored Plaid Shoulder Cutout
Add some edge to your grunge look with something trendy and sexy, in tune with the recent fashion craze of skin show. Adorned with a deep V plunging neckline, this shoulder cut out multicolored plaid flannel will enhance your feminine side, keeping the spunk and funk factors intact. The leading womens flannel shirt manufacturers are crafting these multicolored cut out flannels for the ladies who love to dress elegantly!
Audio version: Click Here