What Role Does Your Private Label Clothing Wholesalers Play in Your Branding!
The moment you conceive the idea of creating your own apparel brand, what comes in your mind is the right clothes manufacturer and designer. You start browsing through the internet and strutting through the streets in order to find the expert tailor who can create your brand clothes just according to your requirements.
It is true that your private label clothing wholesalers influence your brand identity in many ways. Do you want to know how? Here is something that you must take a look at.
Quality Matters:
When you are going to launch your own apparel business, remember that the quality of your clothes will determine its popularity. If the private label clothing manufacturer you have chosen does not produce clothes of high quality, then your trademark will be affected. People will trust your brand depending upon the smoothness, durability, color, prints and designs of your clothes. But, if your manufacturer fails to produce the right clothes, you will certainly have to bear the loss. So, choose the top-notch private label clothing manufacturers USA who have the reputation for setting a high-standard.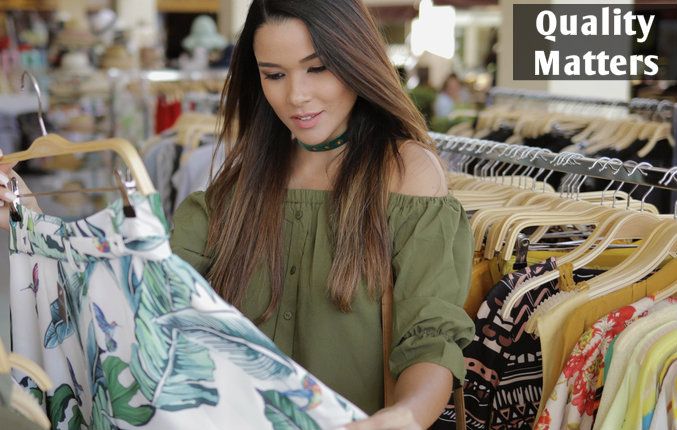 Higher Rate of Savings:
Choosing the right online private label clothing wholesalers will also help you save more without worrying about the deterioration of the quality. Being the wholesalers, they will charge you the minimum amount for their products and thus you will be able to stay within your budget. isn't it a great opportunity? This is why; you should always select the reputed manufacturers who have already earned the trust of their customers.
On Time Delivery:
You might have faced such situations where your tailor gave you a date of delivery and then postponed it, right? It creates a lot of inconvenience when you are about to start a new business. In case of these virtual manufacturers, it is quite rare. They are well-known for their timely delivery and sometimes before time as well. All you have to do is mention your date in their online shopping portals and place your order. They will reach your place, just in time!
Bulk Manufacturing:
Launching a new brand requires you to get hold of a large amount of clothes. However, when you visit the tailor shop, you certainly can't expect that a single dressmaker can deliver you bulk clothes and that too within the given period. Therefore, you will have to get in touch with the clothes manufacturing companies where they produce bulk clothes using latest technologies.