Why Polyester Rugby League Jersey Design is So Popular Today
Rugby, a hugely popular sport, arguably has a fashion that is better than other main stream sports. However, it was not always the case. During the initial years of this game, players used to wear any kind of outfit they could get their hands on, irrespective of whether the jerseys were suitable for playing or not. The concept of some definite types of clothing was practically nonexistent and players used to participate in this sport, clad in their own clothes, caps and boots. For example – very often they wore worker's boot and those shoes had nails on them. Due to the rather extreme nature of the game, injuries were common occurrences. It is this very reason that led to the introduction of a definite clothing style and players, ever since, have been required to wear this clothing, approved by concerned authorities, to participate in any league game.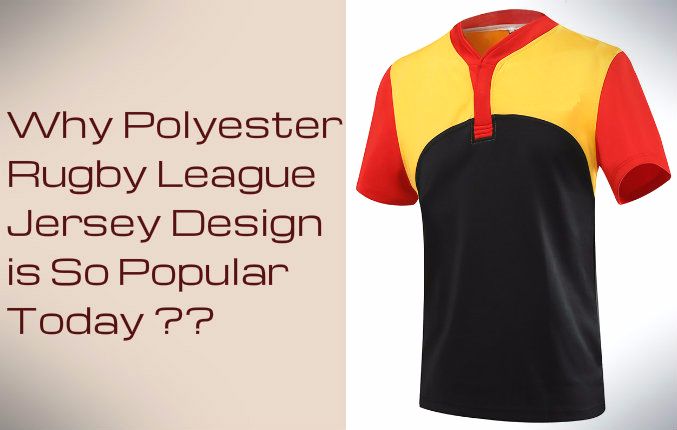 Criteria of the jersey:
Fortunately, rugby jerseys have come a long way from there and rugby league jersey design is a serious field of consideration for sports clothing manufacturers. The manufacturers understand that in order to perform according to their full potential, the players need to be comfortable in what they are wearing. Besides providing them with ease of movements, these jerseys should be fashioned from materials that offer adequate breath ability and absorb sweat quickly without becoming heavier. Moreover, the material must be smooth enough so as not to give the players any kind of abrasion resulting from any rough play on the field. Besides, the material needs to be durable as well as easily washable. As polyester meets all these criteria, it is widely used for making rugby jerseys by noted manufacturers round the globe.
Benefits of polyester:
Another quality of polyester that has made it so popular is that it is easily affordable. Actually polyester rugby league jersey designs cost a lot lesser than the ones which were made from cotton. As this material is difficult to grab and hold on to, it makes the jersey of one player quite a bit difficult to be pulled by other players. Rugby, more often than not is played even when it is raining. As polyester does not absorb too much water, it stays relatively light even when the game is being played on a muddy field during heavy showers.
Various types of rugby league jersey designs are available these days, both in the shirts and in the shorts category. The best part is you can easily get them customized for yourself, your team and your fans and friends at a minimal cost.