5 Things to Remember when Buying Wholesale Clothing
Whether you are preparing to open a retail garment store or make your own line of clothing, you will find the garment industry is multi- layered and confusing to a great extent. At each step of manufacturing and distribution, you will come across a wholesaler. But the news to celebrate is that now it is possible to make bulk purchases directly from the manufacturer or liquidator which can help you in cost cutting. If you have your own clothing lineup, you can sell them to retailers or use wholesale distributors.
Purchasing directly from the manufacturer is indeed a wise choice provided you keep few things in mind while choosing the right company. It is needless to mention, that the company must have an e- presence from where you can get to know about its whereabouts. Apart from that, there are 5 top tips to remember while choosing your manufacturer for clothing business. These are:
1. All-in- one hood
There are very few wholesale clothing manufacturers in USA which provide everything under their posh hoods, starting from manufacturing; supplying and distribution. A trusted firm is also capable of serving every client and meet expectation to the core. Whether you sell sports accessories or custom sublimation clothing, the company must able to deliver everything at wholesale rates. Huge product categories never fail to attract buyers from different corners.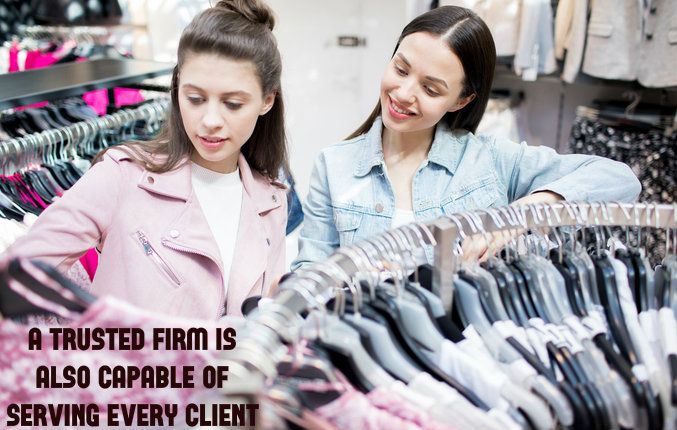 2. Clear preview options with separate enquiry box for each
When you hover upon product galleries, make sure you can view the items properly. Suppose you chose to order beach wears in bulk, click on the image to enlarge it and check the quality and color with carefulness. However, it is not possible to judge the quality by seeing online, but then, what are enquiry boxes for? Leading wholesale clothing suppliers USA provide separate enquiry boxes for each item. You can text your queries. The support team will respond you quickly. The deal will be finalized over series of conversations and document proofs.
3. Wide range of payment options, shipping and return policy
Look for a company which accepts several modes of payment like credit cards, debit cards, PayPal, cash, cheques, online banking and money orders. An easy payment method eases out half of the task. Also, number of clothing distributors USA offers worldwide shipping and delivery at minimal charges. Shipping bulk orders is a tough job and only a trustworthy firm can handle the process swiftly.
If you are unhappy with a product, the company must offer easy refund and return policy. Read the terms and conditions prior to order and check out their transparency.