Buying Apparels from Wholesale Clothing Distributors – 3 Things to Remember
Everyone likes to dress up in the best possible way and be a head-turner in every sense of the word. However, this means you need to get the right dresses for yourself that fit you right and work wonders for your personality. And you should also get them at the lowest prices. With wholesale fashion distributors, you will easily be able to satisfy all three aspects and get the right dresses according to your needs, specs and budget and have them delivered to your home. There are 3 things that you need to remember while buying from them.
Quality
It is the first thing that you should be concerned about. Unless the dresses are made of superior quality material, you will not get proper comfort and the kind of durability that you have been looking for. Make sure that the wholesale clothing manufacturers you choose are known for offering high quality apparels. Ask for a sample to know whether they can be good for you. If a provider does not offer a sample, move on to one who does.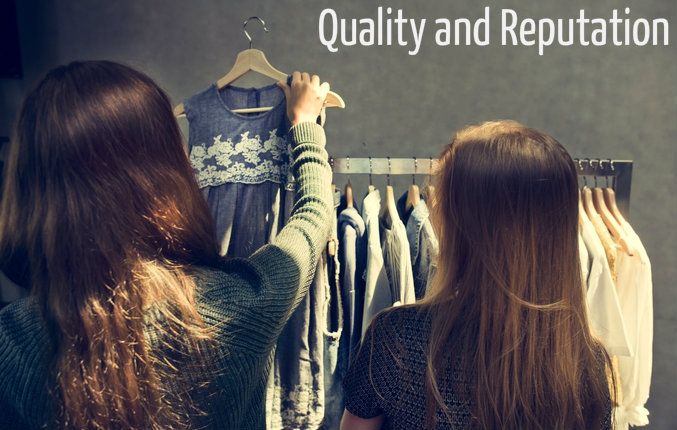 Reputation
The reputation of the clothing distributors obviously matter a lot. The internet can be a great resource in this regard. Find out whether the provider enjoys a good reputation in the market and is known for superior offerings to buyers. Check the customer feedbacks and responses on various product review websites about the chosen providers to know all about them.
Pricing
The cost of your apparels is sure going to be a major determinant when you are looking for wholesale providers. It makes sense to some price comparison and find out which distributors offer outfits at the lowest rates. You should also look for attractive deals and discounts on branded outfits. Online stores offer cheaper rates than land-based stores due to lower overhead expenses and zero staffing costs. Also, reputed wholesalers offer attractive discount vouchers and coupons online. With bulk orders, you can get dresses at lower rates. It also makes sense that you buy after major holidays to make the most of clearance sales that are offered by distributors. Holiday periods witness the prices of branded apparels shooting up, followed by a rapid reduction offered in the form of clearance sales.
With the above 3 things in mind, you will easily be able to get the best quality dresses from wholesalers without breaking your bank and be a stunner as you step out well-dressed and well-heeled.