Choose Sublimated Clothing Options for the Best in Sportswear
If you are someone who takes an active interest in sports and fitness activities, then you must be well aware of the importance of wearing the right kind of clothing for different games. Whether you are just looking to show your love and support for your favorite team or looking to be an active part of a field sport, you need to have well made jersey and uniforms that are associated with that sport. Sportswear manufacturing has come a long way since their humble beginnings, and today's sports clothing is made out of the finest pieces of fabric that are further designed with the best inks and printing systems.
Sublimation printing and its features
One of the methods of designing sports clothing that is extensively used nowadays is sublimation printing. The process of sublimation involves transferring a colored graphic image on the surface of the polyester fabric of which a jersey or a piece of clothing is made. This unique method of ink printing is carried out by heat pressing the ink on to the fabric's surface. The heat actually changes the ink into a gaseous form, which then penetrates the fabric evenly. Sublimation printing can only be carried out with polyester fabric and is not advisable to be done on garments that are made of cotton, simply because the image or graphic can get washed away just after a few washes.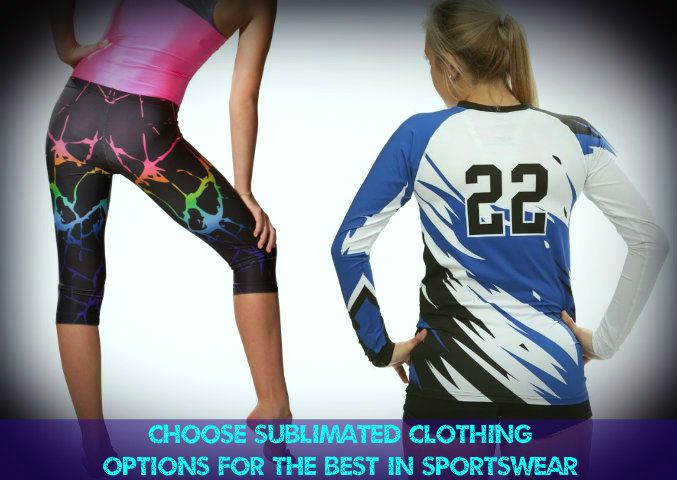 Benefits of sublimation printing
Since the time when sublimation printing was first introduced, sublimation clothing has found great favor among both professional as well as amateur sportsmen and women. This is so because sublimated clothing stands out for their colorfastness, elegant look as well as durable finishing. The printing method always yields high quality, flawless results no matter the colors or the designs chosen. Sublimated printing also offers people with easy means to develop custom clothing.
Where to get sublimation clothing
Sublimated clothing is nowadays in great demand, particularly among those who are involved in sports and fitness activities. There are numerous online sites that offer people with the opportunity to create their very own sublimation clothes. You can also get in touch with sublimation clothing manufacturers and suppliers in the wholesale market. These wholesalers can offer you a wide range of sublimation clothes in attractive prices. Whether you are looking for sublimated tees, sublimated hoodies or sublimated jackets, these dealers can offer you a wide range of options to choose from.