Get the Best Sublimation Clothing for Your Sports Activities
Are you an ardent lover of sports and physical fitness activities who prides himself or herself for having the best scores in terms of agility and flexibility? Then you should be well aware of the importance of having the right kind of clothes for different sporting activities. Whatever sports or games you follow, you need the right kind of clothing items to be a part of it. Well designed jerseys and uniforms not only help you to show support for your favorite team; they also come in handy when you are playing the sport yourself. The techniques used for manufacturing sports clothing has evolved over the years, and sublimated printing is just one of the many methods that are used nowadays with extraordinary results.
Unique features of sublimated printing
Sublimated printing is an innovative technique of making sports clothes and uniforms in which a colorful graphic image can be transferred on a polyester fabric surface with impeccable results. The ink is heat pressed on the fabric onto which it is supposed to be printed. This changes the ink into gas which then evenly penetrates the fabric. This technique can only be used with polyester fabric and should not be carried out with cotton garments as the ink can easily get washed away after a couple of washes.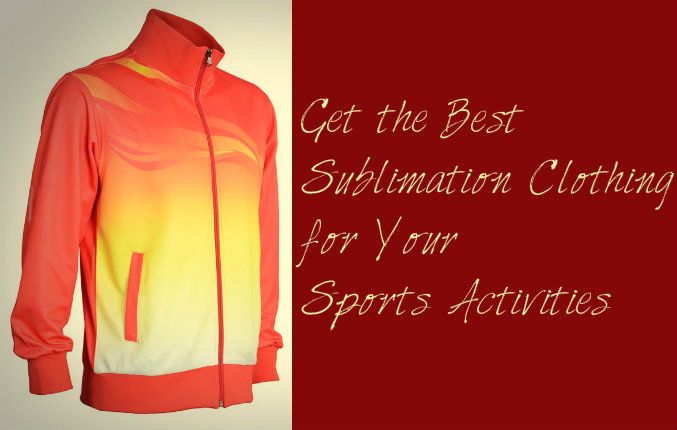 The popularity of sublimation clothes
Ever since sublimation printed clothes were first introduced into the market, they found widespread popularity among both professional and amateur athletes and sports personalities. Team managements insist on having sublimated teamwear for their soccer, rugby and hockey teams due to the elegant look and colorfastness that these garments can offer. Not only that, sublimated printing has led to a range of clothing items that are widely worn both on and off the field. Among these garments are sublimated hoodies that have found a special favor among the young crowd. The high quality, smooth looks offered by this form of printing has made it one of the most important trends when it comes to sports clothes manufacturing.
Where to find sublimation clothes
Since sublimation clothing items are now in great demand, numerous sublimation clothing manufacturers have come into existence that specialize in producing this form of clothing. Not only they can get you bulk clothing items in high quality images, but they can also render you superior services when it comes to custom clothing. You can get in touch with the manufacturers and suppliers of sublimation clothes through various online resources.