How to Get the Best Deals from Wholesale Fashion Clothing Distributors
Being fashionable and trendy is something that everyone covets. However, high quality fashion clothing is often costly and so it can be difficult for many people to afford them. In such cases, the best thing to do would be to shop with wholesale fashion distributors. A wholesaler clothing supplier not only has some of the best clothing items in the market, but he can also get your favorite clothing items at the most pocket friendly rates as well. Moreover, shopping with wholesale clothing manufacturer is also a practical choice when you are looking to buy apparels at bulk amounts.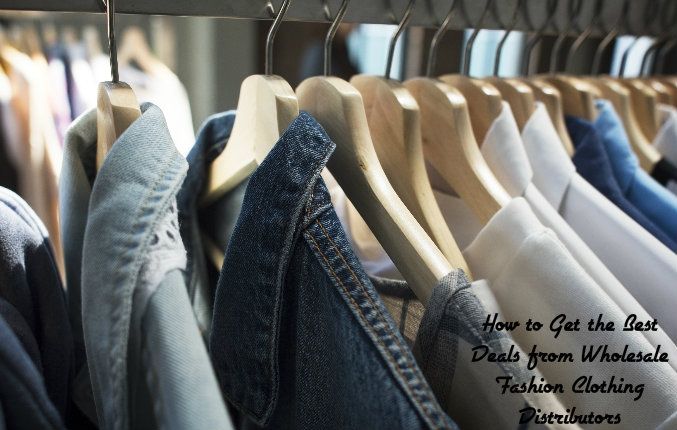 There are a number of things that you need to remember while shopping from clothing wholesalers USA. Here are some tips that will help you to get the best deals while buying your fashion clothes from a wholesale supplier.
Before you go ahead and start buying clothes from a wholesaler, you need to take a look through the website of the wholesaler company. The website should be built in a professional manner. It should have clear pictures with appropriate descriptions for each kind of products. The site should also have necessary contact information that should offer various details like email id, phone number, location of the company, etc.
If you are a retailer, you probably need to buy your clothes at bulk amounts and so you need to first find out what kind of discounts a wholesale distributor is providing you with.
Before you select a particular wholesaler to buy your clothes from, compare the discounts rates offered by different wholesalers to get an idea of what they are providing and for what type of clothes. This will help you to get the best clothing deals.
Sometimes you might get better clothes at lower rates after waiting for a certain time before making the move. So you need to understand when it is the right time to wait and the right time to make a purchase.
The prices of clothes with a wholesaler may vary from time to time. However, it is important that the wholesaler is asking for prices that are suitable for the kind of materials that he is providing. Make sure that you can trust a wholesaler before choosing him to buy clothes.
A great place to find worthy wholesalers is to look for them over the internet. Numerous wholesalers provide customers with the option of online shopping as well.