National Brands Vs Private Label: What are Consumers Buying?
A change in consumer behavior can be noticed as popular notions such as higher price meaning high quality is fading. Previously, consumers had this lackluster attitude towards private label or store brands. But the recent reports suggest that there has been a rise in the purchase of private label brands and has increased the competition for national brands. National brands only had to fight it out amongst themselves but now they even have to compete with local brands to maintain their hold on the market share.
In the US retail landscape, private label brands are playing a significant role. Back in 2013, it reached a whooping $112 billion out of the total $643 billion in retail sales. In 2015, private label brand sales reached $118.4 billion. For the year 2016, the growth rate is estimated to be 5%. Not just USA, but the whole world is fascinated by the idea of private label brands and various e-commerce giants and high-end fashion houses are rolling out their own brands to fight it out. One of the main reasons for retailers increasing their % of private label brands is the fact that consumers prefer these over national brands due to the huge difference in price.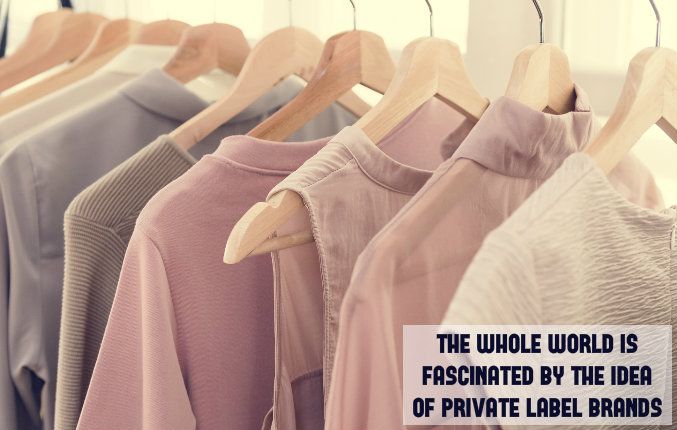 Do you want to start your own clothing line? Let us help you get started.
Look for reputed manufacturers and private label clothing suppliers. Teaming up with the right manufacturer is important because even though consumers are letting go of 'national brands', they are not willing to compromise on quality of the products.
Decide upon what you want to sell and your target audience. Sell clothes that are trending and add your own twist to it to make it unique. Find out if the manufacturer offers custom clothing options.
Place your order in bulk so that you get the products at wholesale prices and sell the products at a retail price that keeps your profit margin high.
Opting to choose for selling private label clothing is going to give you a lot of freedom. It would help to create a brand image and identity. You would not just selling clothes but creating a legacy. Choosing the right manufacturer plays a huge role in the success of your private label brand.
Get in touch with private label clothing wholesalers and work towards turning your apparel dreams to reality. Don't forget to do your share of market research and study of consumer buying habits.