Sublimation Printing is the Jehovah of Modern Clothing Manufacturers
The term 'sublimation' has been going around lately and most of you must have heard about it. Some of the manufacturers call it dye-sub or dye sublimation printing but no matter what you call it, sublimation printing is a versatile, digital printing technique that opens up a world of opportunities to any consumer of decorated goods.
Dye Sublimation Makes Printing Designs on Clothes so Much Easier!
The novel method of dye sublimation has become very popular among clothing manufacturers because it has made unlimited design printing a possibility. Also, the image or design printed on a t-shirt or any other clothing item does not just stay on top of the fabric but the ink is rather infused with the fabric in order to give it a smooth texture and the print actually becomes a part of the garment. Clothes manufactured using this process is much more durable and the design is also less prone to getting cracked or faded. Since the printed clothes can stand the test of harsh weather and rigorous washing, it is deemed perfect as sportswear and promotional wear, although it is quickly becoming the favorite among all because of its ability to customize and squeeze in as many designs and images as one wants. This printing method can only be used in clothes made of polyester or on specialty items that are made of polyester or given a polyester coating.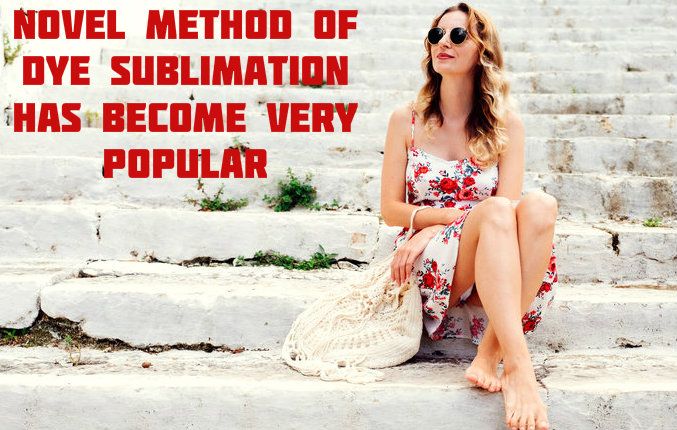 Know the Benefits before Placing Wholesale Orders!
This process offers the customers numerous benefits. If you have already found reliable and leading sublimation clothing manufacturers and suppliers who are perfect for your business and can cater to your requirements, then just browse through the various benefits that you would be able to pass on to your customers.
Clear, Bright Colors: Unlike screen printing and other techniques, dye sublimation printing makes for refined and detailed printing of designs. Since the ink is infused within the fabric and looks one with the garment, it makes for bright and more textured prints that looks sophisticated and feels smooth.
Room for Individual Customization: In screen printing process, there is the use of separate screens to achieve one single design with different elements of art in it. But dye sublimation printing does away with separate screens and it makes individual customization much easier. If you have a football or basketball team and need to get custom-made team uniforms with the logo and name of the club, name and number of the players and sponsors, then sublimated clothing would be your best bet.
Lightweight and Durable: The prints are never thick or heavy in this process and the garment practically remains unchanged except for the addition of the art. The wearer is going to feel cool, dry and comfortable at all times. The print also does not crack and peel and one can be sure that it would last for as long as the garment lasts.
What are you still waiting for? Place your order of wholesale sublimation clothing and save your hard-earned money!