Top Flannel Clothing Styles to Check Out in Fall 2019
There is nothing even remotely 'lumberjack-ish' about contemporary flannel clothing. Flannel came back with a lot of thunder back in 2018, and well into 2019, this is still a raging trend in the world of fashion. Style devotees have been excessively dressing flannels up and down and nobody seems to get tired of it. Maybe it is because plaid clothing comfortably complements one's unique, personal style. – one can choose to be artsy, fashionista, hipster, edgy or preppy.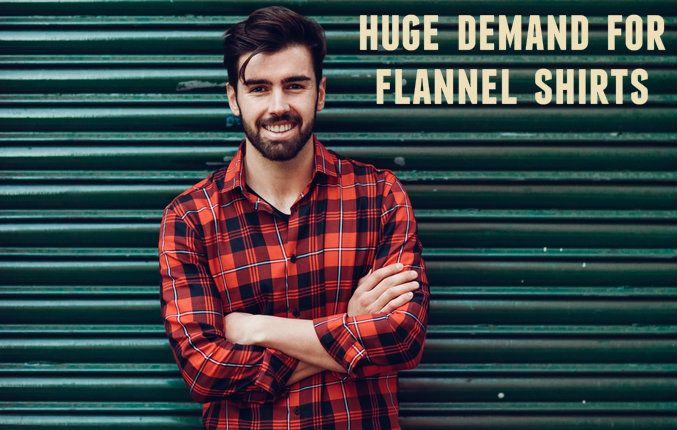 With such a huge demand for flannel shirts and flannel as a material, high-end designing and manufacturing houses have started experimenting and is ready to showcase its breakthrough wholesale flannel clothing for the world to embrace. Take a look at some of the styles available in the market today that you can stock up on to woo your customers.
Shirts: Flannel shirts are the fall fashion staple among fashion-conscious men and women. These shirts are designed today in neutral to bright, hot colors and even tie-and-dye for the style devotees. The checks and patterns vary in style. Oversized plaid shirts are a favorite among women who sometime even like to wear it as a dress – a look that Rihanna was recently spotted in!
Dresses: For long, women have envied the men because plaid shirts were primarily just meant for them. It displayed a masculine charm that kept a lot of women away from trying out this trend. But now, they're on the bandwagon and designers are doing everything they can to please them. The latest to join the list of voguish flannel clothing is flannel dresses that can be worn with a simple, neutral colored belt to bring about an edgy look and flaunt the curves.
Pajamas: Given that flannels are an extremely comfortable material that keeps the wearer warm during winter and cool during summer, it comes as no surprise that plaid pajamas are a huge hit. It can be worn for running errands or just for lounging in the house. Pajamas can be worn by both men and women. It features drawstrings that add an extra zing to the attire.
Overalls: The world is so much in love with the plaid print that they simply cannot have enough! As if shirts, dresses and pajamas weren't enough, women also love plaid overalls! It can be worn with on-trend graphic tee for a sassy look.
Onesies for Kids: How long can kids be kept away from a style trend that is making adults go crazy? Cute onesies for kids in flannel is a hot favorite among parents who want their wee ones to look stylish while being cozy and comforted.
Embrace the style mania that has gripped and taken the fashion industry by a storm. Get in touch with a reputed flannel clothing manufacturer and stock up on the latest styles to woo everyone from kids to adults.