Top Line Workout Attires from Fitness Apparel Manufacturers in USA
Those trendy tight fit pants or dry fit leggings don't only find their space in a gym. Chances are you will see fitness lovers storming out of their health clubs and making it to a cafeteria for a brunch with a friend. Fitness wears are no more about workouts and sweat. Rather they induce the wearer with supreme confidence, vigour and vitality. It even motivates young and working men and women to get to the gym and shape their body well. Fitness apparel manufacturers in USA have realized this and have come up with an attractive range of top line working outfits, that are high on style and easy on the body.
What makes a top line fitness wear?
Men or women, no one wants to don an absolutely body-hugging workout pant or a sports bra and then gasp for breath. Neither would they want their dresses to rip whilst an abs-crunch or a push up. Comfort is the key and the most important ingredient in fitness outfits. The major exercise forms in most health clubs include free hand exercises, yoga, Pilates, aerobics, zumba, body shaping and toning work-outs. Each of them has their difficulty levels, where a person has to undergo strenuous postures or sweat it out. The high quality fitness garments offered by wholesalers and suppliers today are body fitting without being uncomfortable. They have sweat lock technology that prevents the body odour that results from excess sweat.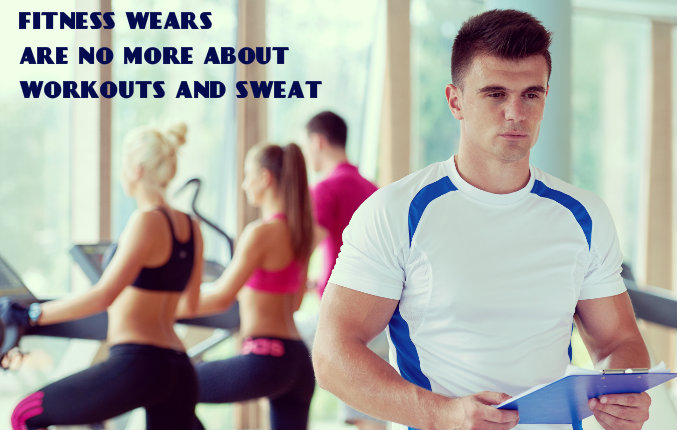 Fitness clothing manufacturers understands that the requirements of a man and woman differ. Men usually do a lot of weight lifting and body building workouts that require for track pants and elastic shirts. This offers body agility and helps in muscle toning exercises. Women on the other hand participate in workouts that requires them to stretch, such as in Pilates or Yoga and do brisk movements, such as in Zumba. Dry fit workout palazzos though might look good, but are not appropriate. Leggings offer comfort, ease and helps your coach to guide you on your posture accuracy. A high quality tee or a comfortable tank top would be apt to team up with it. It would even add to your style and body image.
Presently, there are many companies specializing in fitness clothing in Australia that are listed online. They supply for bulk orders and offer high quality products along with reasonable rates, attractive discounts and seasonal deals. The collection focuses on the latest trends in fitness fashion and offers you plenty of options to choose from.