What To Wear When Choosing Sublimation Jackets For The New Season
If you want to bring out a new taste out of your clothing, then nothing can help you out more than wearing sublimation clothing. A street fashion trend which is breaking broadway today! You will get unique designs, plaid prints, abstract shades and interesting colors playing with each other in a balanced coherence. This subtlety brings out the best from sublimation clothing and if you can pair them with the right elements this will give you an appeal like no other and you will be able to look and feel unique and appealing.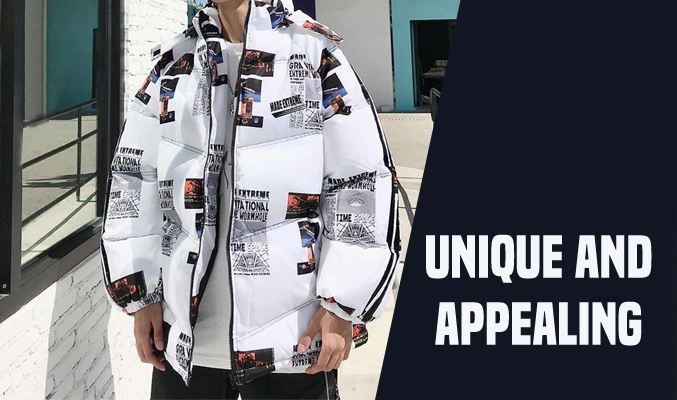 The latest sublimated clothing trend is blooming in the market and we cannot keep calm with them being right in front of us waiting to be snatched at once. The designers are going bonkers with the designs and they are coming out better than ever. And the technological boon has also helped them achieve the goal. To take a look at the latest trends of sublimation clothing and how you can style them perfectly, keep reading on the blog below:
Space print jackets
Are you looking for something bright and minimal to some extent? Then take a look at the space print designs of sublimation jackets which is the perfect blend between the two, and it maintains the high end fashion quotient with the interesting placement of color shades. Layer it with cool tees which will make it look detailed and defined to perfection. Finish the look with wearing your choice of a lower wear with the perfect shoes to seal the look.
Airy feather prints
These feather print jackets are very elegant and the intelligent placement of the feather designs make these jackets look very unique and appealing. You can easily wear denims under these which will make you look very nice, and even if you have a darker complexion these jackets will look amazing on you. The design is unique and the feel is unparallel. Get these now!
Poster print jackets
You can also count on your imagination and play with it to create something totally unique and appealing. With the latest trends of the poster print jackets you will never have to worry about the funk appeal. These jackets are not too colorful but features the portrait feel in a very unique and appealing manner.
For retailers looking for the best designs of wholesale sublimation jackets should get in touch with the leading quality clothing manufacturers who are coming up with the best pieces on your bulk purchase.