Why Sublimation Clothing Is Here To Stay – The Pros and Cons of Sublimation Printing!
We often see these bright prints especially on the jerseys of the players. This is called sublimation or all-over print which are brighter, more durable and of course cost effective. Digital printing is not only applied to fabrics, but it is also used to print various other objects like key-chain, coffee mugs and bags. If you are in manufacturing business, you must know about sublimated clothes as it is the latest trend in the market. However, it is wise to measure the pros and cons of the sublimation clothes so that you can utilize the technology without wasting money.
So, here are the pros and cons of sublimated clothing which you should have a look at.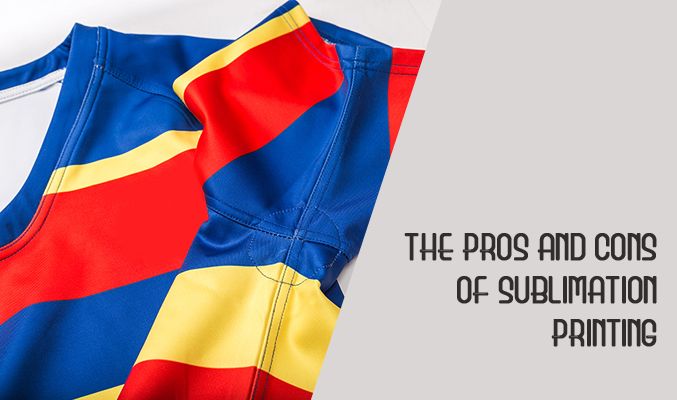 Pros of Sublimated Clothes

:

Sublimation or digital printing has become hugely popular for the advantages it offers. Just take a look at what benefits you will enjoy with sublimation garments.
1) Sublimation Is Long-Lasting:
Do you know why the colours in sublimation sweatshirts and hoodies always appear bright and fresh? Well, it is because of the heat-pressing method. The use of heat in this technique turns the dye into a gaseous form and then by pressing it into the fabric fibers, a garment is sublimated. Once the colours reach into each fiber, they turn solid. This is how the colour becomes long lasting through the method of sublimation and no matter how much you wash it, the dye never seems to fade away like the other printing methods.
2) Huge Colour Option:
Unlike screen printing, Sublimation offers huge colour options. No matter what colour you want, will be available with sublimation printing. In most cases, the base material is white as this cannot be created with mixing other colours. But if you want to opt out white, you can choose any colour as the base material.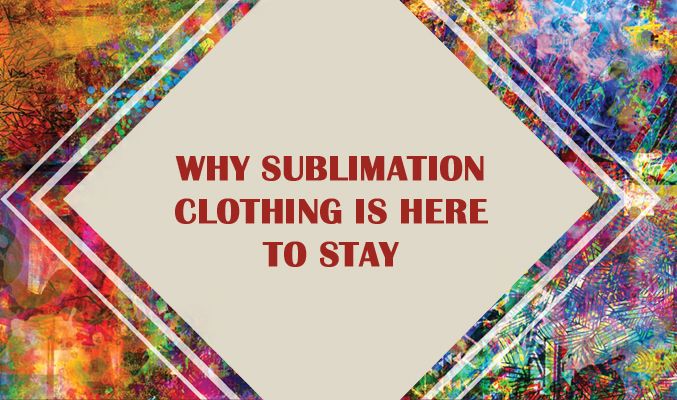 3) Intricate Designs Are Possible:
Haven't you seen those intricate tiger and puppy faces, super-hero images and skylines printed on the sublimated hoodies and sweatshirts? Yes, all those detailing is possible with the sublimation technique. It offers seam-to-seam printing and if you like all-over printing, then sublimation is the best option. The top sublimated clothing manufacturers also offer customization services for those who want to add some personal touch to these products.
4) Vibrant and Durable Prints:
Sublimation produces vibrant and long-lasting prints that are embedded into the fabric, rather than simply printed on the surface. The colours remain bright even after multiple washes, making sublimated clothing a great investment for individuals who are looking for high-quality and long-lasting garments.
Now Let's Come To The Cons

:

Although not many but the cons of sublimation are listed below.
1) Not Good Enough For Large Batches:
While screen printing can be cheaper if ordered in a large number, sublimation can be better for smaller batches.
2) Only Suitable For Polyester:
Yes, the only drawback of sublimation is that it is not suitable for any other material except polyester. Polyester is the only fabric that expands due to heat and takes in the colour through the method of sublimation.