Five Women and Men Flannel Shirts to Rock this Holiday Season
Although men's and womens flannel shirts are popular around the seasons, different seasons call in for different varieties of these shirts. Meaning- you can't wear the same variety of flannel shirt in winter that you wore this past summer; well, of course you can 'can' if you want to lag behind the trend and in the fashion world.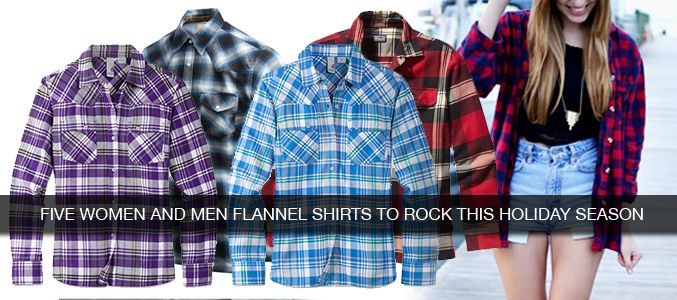 So here are five men and women plaid flannel shirts to own this winter to rock your holidays; this list would also be helpful if you own a small clothing business- stock these types of wholesale flannel shirts:
Classic red and black– This variety is the first love of all season in both women and men's department. Classic red and black flannel shirts sit atop of every customers' demand list. Very chic, they come in a range of different types of patterns- mostly either small or big boxes.
Grey and black plaid– Grey and black flannel shirts peak in the demand during winter, thanks to their dark color combination. It is mostly preferred by men, but that is not to say women don't like them. They go perfectly with blue denim jeans.
Green camouflage– Green camouflage flannel shirts are for the people who want that sporty and bad-ass look. They look on both women and men. Just pair them up light color bottoms and right kind of footwear.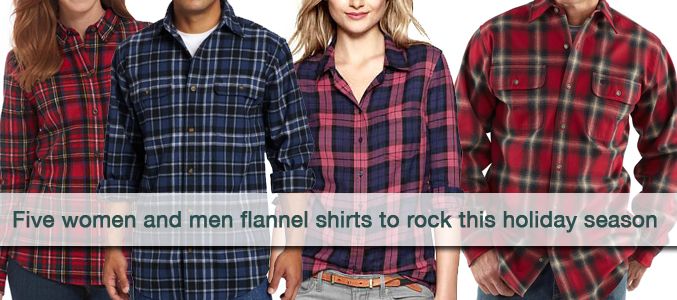 Red and white checks– With history as evidence, this type of flannel shirt always comes to the mainstream during winter. Maybe it is their color combination that complements Christmas or whatever but red and white check flannel shirts are adored by both ladies and men equally.
Lake Plaid– It is the pattern of lake plaid flannel shirts and not necessarily their color combinations that make them a favorite among everyone. So, as the age-old rule goes, if you are targeting women, customize your wholesale flannel shirts with light colors and for men, root for dark color combinations.
Note for small businesses
Since you are buying women and wholesale mens flannel shirts for winter season, you have to be particularly careful about the quality of its fabrics. It should not only provide optimum level of comfort to the wearer, but also be well adept to combat the cold and chilly days of this season. They should be cozy and offer warmth.