This Winter Get the Most up-to-the Minute Fashion of Sublimated Jackets
Whether it is hoodies for the lazy days, the classy jackets for the sophisticated winter days or the leather ones for the 'feeling confident' days – one thing that goes without saying is that you need jackets in your closet. You may already have quite a few; but you can always get a few more when it comes in new sublimated designs.
Do not feel the pinch in your pocket
Getting the latest sublimated jackets might be too strenuous for the pocket sometimes; the only solution is to opt for sublimated jackets wholesale from the latest online manufacturers of sublimated clothing at affordable rates. It really is a win over win option. You get high quality sublimated jackets and hoodies of eye-catching styles and you do not have to suffer from buyer's remorse after having burnt a hole in your pocket either.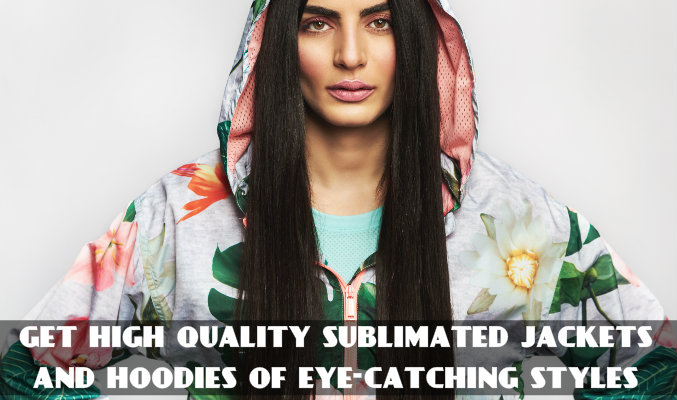 The benefits of sublimation:
1. Design is virtually unlimited; from simple designs and colors to photographic images you get varieties.
2. Numbering can be done when printing eliminating the need to have hot sweaty plastic numbers on the back.
3. Logos, names, numbers and sponsors can all be included in the design in full color, eliminating the additional costs of screen-printing, embroidery and twill.
4. In some instances, prices can be cheaper than tradition-paneled garments with the additional costs of cresting.
5. Sublimation clothing wholesale has many uses and can also be used for promotional clothing, flags and banners of all shapes and sizes.
Design your own sublimated jackets
Custom sublimated jackets are the in-thing in the market with promotional clothing and team wears. Apart from utility use, one can order personalized jackets and hoodies creating their ideas and making it come live. Sublimated jackets can be functional for sports or cheerleaders. Making or ordering the same kind of jackets or hoodies using the logo or quotes can be really difficult. The online manufacturers and suppliers of sublimated jackets have brought out a solution to this problem. You can order any number of jackets or hoodies by sending them the specific design, logo, quotes or image and they will create the same as you want it to be. You can also choose the color combination or self color you want.
So what are you still waiting for? Grab the latest sublimation hoodies wholesale as well as jackets and be innovative and creative in your high school or among friends.